There has been more than one warrior in Indian history. Many rulers from Maharana Pratap to Chhatrapati Shivaji Maharaj had protected India from the tyranny of the Mughals and the British. But not only male rulers, Women rulers also protected this country with their courage and passion. In Indian history, from Rani Lakshmibai to Rani Chennamma, there have been many such women warriors who sacrificed their lives for the sake of the country.
Razia Sultan (1236–1240 AD)
Razia Sultana was the first women ruler of India, and she ruled from 1236 to the end of 1240.
Ruled the court of Delhi.
The only woman to do so, she defied all odds to usurp the throne, which included overcoming conflicts over her gender and her slave lineage.
During her reign, she proved her worth as a just and able ruler.
She refused to be addressed as Sultana because the word means 'sultan's wife'.
Queen Rudramma (1259 – 1289 AD)
Rudrama Devi belonged to the Kakatiya dynasty that ruled the Deccan plateau.
She was the daughter of King Ganapatideva who formally nominated her as a son in the ancient Putrika ceremony and named her Rudradeva.
She took charge of the state only at the age of fourteen.
She was married to Virabhadra, the Eastern Chalukya prince of Nidadavolu.
She completed the Warangal Fort started by his father.
The Venetian traveler Marco Polo, who traveled during her reign, writes that she was a lover of justice and peace.
Rani Lakshmi Bai (1835 – 1858 AD)
Rani Laxmibai was born in Varanasi and her name was Manu.
She married Gangadhar, the ruler of Jhansi in 1842.
When both her husband and son died, she adopted a child to be the heir to the throne.
Then British Governor General Lord Dalhousie refused to recognize the adoption and ordered the occupation of Jhansi.
Rani Lakshmibai joined other rulers in revolting against British rule.
She was seriously injured in Gwalior and died in June 1858.
Rani Avantibai ( ? – 1858 AD)
She was married to Vikramaditya Singh, the ruler of Ramgarh state.
Vikramaditya Singh had no children at the time of his death.
When the British took away her kingdom, Avantibai took an oath to win back her kingdom from the British.
She raised an army of four thousand soldiers and fought against the British in 1857.
At the end of a fierce battle, when she saw that defeat was certain, she took her own life.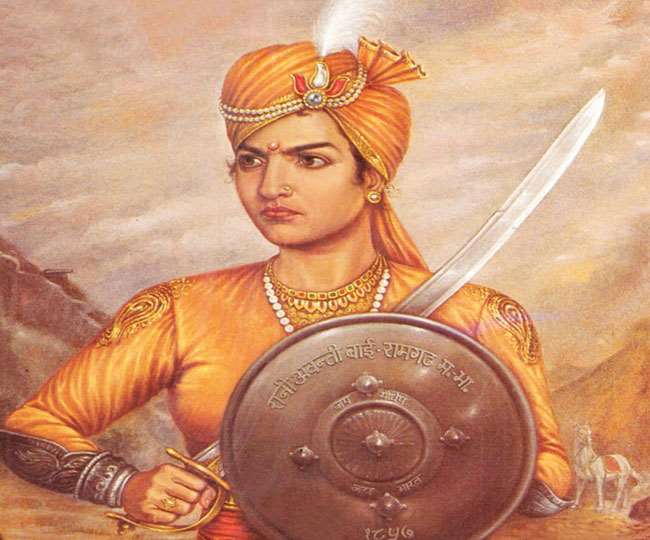 Rani Durgavati (1524 – 1564 AD)
After the death of Dalpat Shah, the ruler of Gondwana, Rani Durgavati ruled Gondwana from 1548 to 1564 on behalf of her son Bir Narayan.
The Mughal emperor Akbar attacked Gondwana in 1564.
Rani Durgavati led the fight against the invading army but eventually committed suicide when her defeat seemed certain.
Chand Bibi (1550 – 1599 AD)
Also known as Chand Khatoon or Chand Sultana.
She was the daughter of Hussain Nizam Shah I of Ahmednagar.
She was married to Adil Shah, the Sultan of Bijapur, who was murdered by her associates.
She was the regent of Bijapur from 1580 to 90 AD and Ahmednagar from 1596 to 99 AD.
When Ahmednagar was invaded by the Mughals in 1595, she successfully defended it.
In 1599, Akbar's forces once again laid siege to the Ahmednagar Fort. But when she tried to negotiate with the Mughals, her soldiers misunderstood her and killed Chand Bibi.
Devi Ahilya Bai Holkar (1725 – 1795 AD)
Devi Ahilya Bai Holkar ruled Ahmednagar from 1766 to 1795.
She was the daughter of Mankoji Shinde.
In 1733 she was married to Khande Rao, who died in the Battle of Kumbher in 1754.
Herfather-in-law Malhar Rao Holkar guided her in ruling the Malwa state till his death in 1766.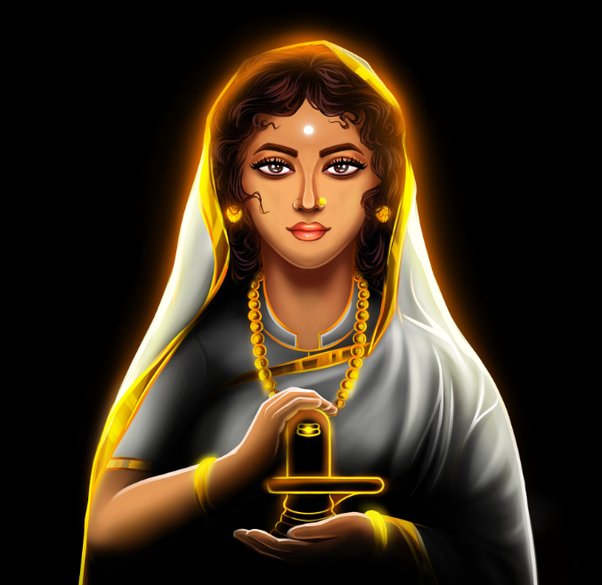 Kittur Rani Chennamma (1778 – 1829 AD)
Rani Chennamma was married to Raja Mullasarja of Kittur, a princely state in Belgaum, Karnataka.
Her husband died in 1816, they had a son who died in 1824.
When Rani Chennamma adopted Shivalingappa as the heir to the throne, the British did not accept it.
After a battle to defend his kingdom, she was taken as a prisoner and kept in the Bailhangal Fort where she breathed her last in 1829.