Have you come across this place when you heard about the Kailash- Mansarovar yatra? I suppose you might if you're a hardcore Shiva Bhakt. Well, Gauri Kund rests near the South face of Mount Kailash, approximately 18,200 ft above sea level. While doing the parikrama- pilgrims often take a bath or carry the water to their home for purity.
Significance of Gauri Kund
Goddess Parvati is known for love, fertility, children, and marriage. Hence it is believed that women who are desiring or longing for marriage and children should definitely have a Bath in this water. Due to the freezing temperatures in this waterspout- carrying in a flask and bathing later is also preferable.
This is the same place my friends, where the Wife of Lord Shiva, Goddess Parvati used to take bath. Hence it is known as Gauri Kund!
---
Stories Associated with Gauri Kund:
1) Birth Of Lord Ganesh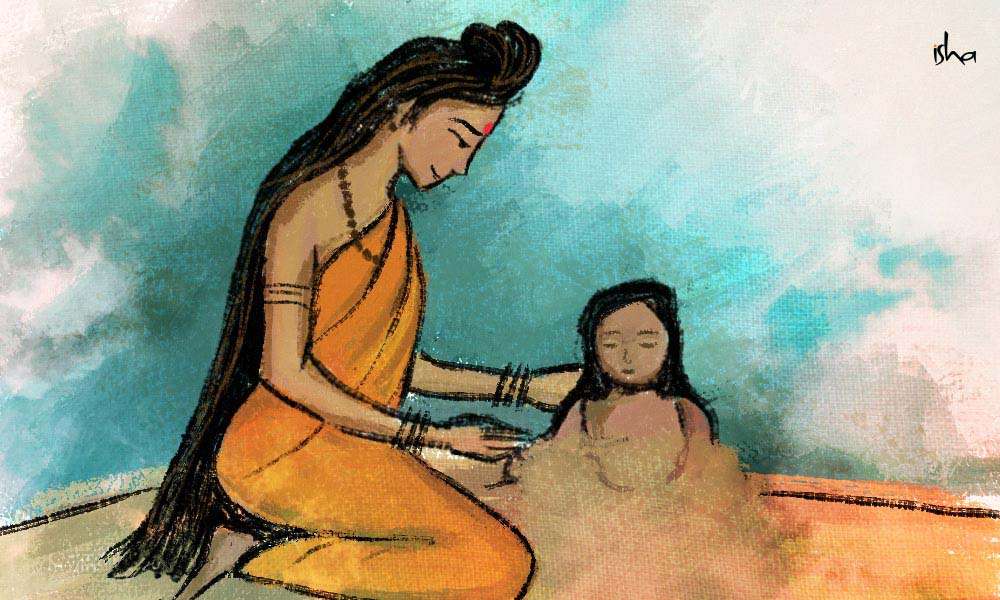 Gauri Kund is the birthplace of Lord Ganesh, When Goddess Parvati was bathing in this water she accumulated the dirt on her skin and sculpted it into a form of a boy. With her divine prayers, it transformed into A small boy – Ganesha. He was the firstborn son of the mother and was very Powerful.
Later, Mother Parvati sent Lord Ganesh to Guard her when She took bath in the lake. As Ganesha was protecting his mother from everyone who entered the place, Lord Shiva comes and tells " She is my wife and I have the will to enter inside." But Ganesha tells " No one is allowed to enter, No matter what happens" Then the furious Lord gets into a fight with his own son ( Where Lord Shiva is clueless about Ganesha).
Lord Shiva cuts off Ganesha's head with his Trishul and Goddess Parvati gets to know about the outcome of the fight. When Parvati tells Shiva, Lord realizes it was his own son. Parvati requests Shiva to bring her son back at any cost! Then his head finally gets replaced with an elephant calf's head and is known to Be The Gaja-Mukha or Elephant faced – Ganesha
This entire story is said to have taken place around Gauri Kund.
---
Reasons To Visit Gauri Kund:
The Kailash- Mansarovar yatra is said to be incomplete if you don't visit Gauri Kund during the Circumambulation or Parikrama, So visiting this place completes the yatra.
According to people, it is said that dipping yourself into the water cures you of many diseases, pain, and ailments.
Gauri Kund is located at the foothills of Kailash and is surrounded by beautiful sceneries. A traveler can come here for the scenic location, apart from it being a Pilgrimage site.
The color-changing waters, from Emerald to blue, to Frozen layer of Ice and Purity is something to witness in this lifetime. Hoping to see you aboard at Gauri Kund!