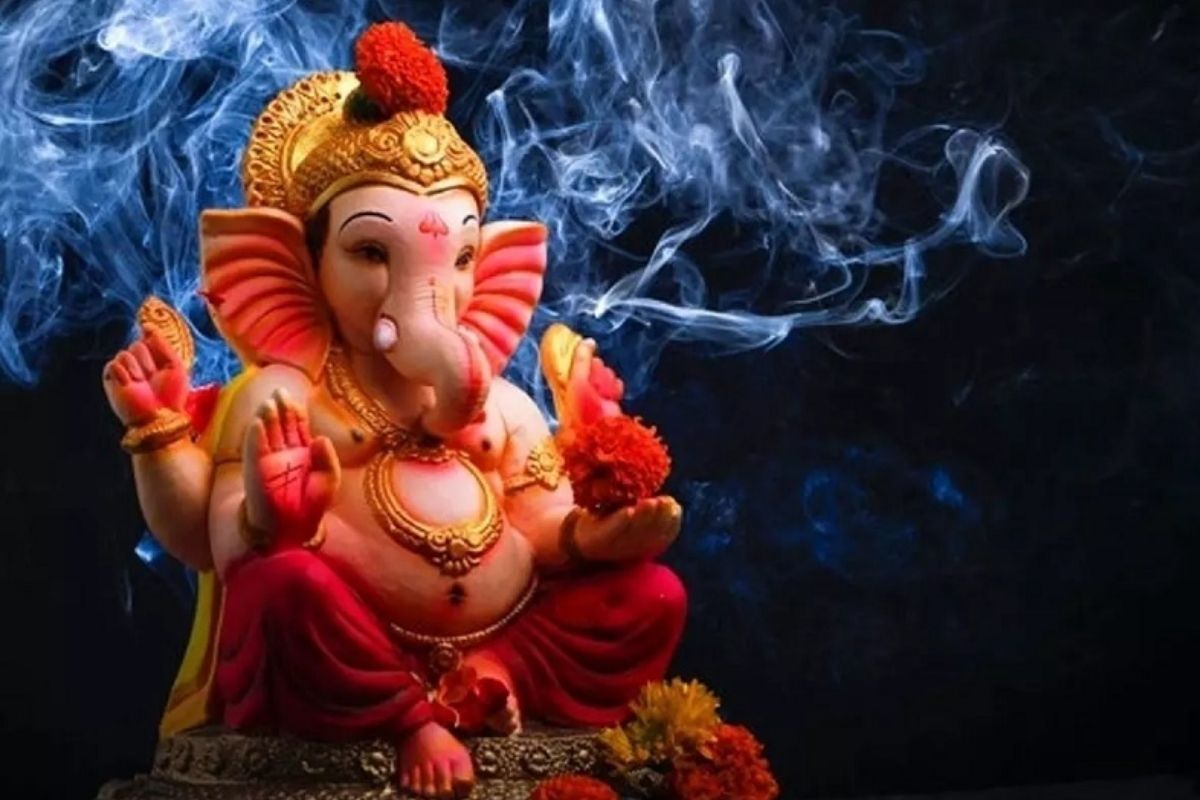 Lord Ganesh is known to be "Worshipped first", before any other god in Hinduism. Praying to Lord Ganesh first removes all your problems and sufferings while you do a new task. Hence He is known to be "Vighnaharta". Do you know what Sankashti Chaturthi is? and Why do we celebrate it? You will understand the story and significance of Sankashti in this article.
When is Sankashti Chaturthi Celebrated?
Sankashti falls about 12-13 times in one year, It is celebrated on the 4th day of Krishna paksha in the Hindu lunar calendar. On This Day, people bathe early in the morning, perform pooja, and Do fasting for one day. In the night after sighting the moon, and offering prayers to Ganesha, They are allowed to break the fast by eating.
After Purnima (full moon) is when Sankashti arrives and after Amavasya (No-moon day) is When we celebrate Ganesh Chaturthi.
Story Behind The Chaturthi:
This story takes place during the time of Lord Vishnu and Goddess Lakshmi's Marriage.
All the gods except Ganesha receive their invitation to The god's wedding. On the wedding day, all the gods accumulate together, When they see Lord Shiva and Parvati, they wonder why Ganesha was not present in the Hall. All Deities assume if He has not got the invitation or did He willingly not come to the Wedding?
Then, Lord Vishnu himself appears among the devas, and everyone asks " Is Ganesha not called for your wedding?" For that Lord Vishnu replies " Why would I give two invitations to the same family members, if Ganesha wanted to come, He could accompany his dad – Lord Shiva" But since Ganesha was missing…They wondered what if he comes to The Baarat or Wedding feast and empties everything. By this others would also not get their meals While he ate Modaks, laddoo, ghee, etc.
Besides, one of the gods suggested making Ganesha sit near the gate and make sure he comes Slowly sitting on his mice. So that other gods would get their meals and he remains hungry. So Lord Ganesh is made to sit near the gate.
When he sits waiting near the gate, 'Narad Muni' passes by and sees Ganesh outside alone. Lord Ganesh tells Narad Muni, He has felt insulted by the gods. Therefore, Narad Muni asks Ganesha to seek revenge with the help of his 'Mice Clan'. Later, The vehicles which were going to Lord Vishnu's wedding were all sunken and stuck in the mud. Then Narad Muni tells the gods, " This is happening because Lord Ganesh felt insulted by you all, So I request you to call Ganesh here and Do his Pooja before you start the New Beginnings".
Lord Ganesh appears:
Shiva orders Nandi to get Ganesha to the place, And He comes there. The devas offer prayers and worship Lord Ganesha. Immediately, the wheels which were stuck to the ground were released! The broken wheels had to now be fixed, so the devas called a Farmer nearby to help them. The deva asked " you're sure you can fix this right?" then the farmer says indeed. The farmer Takes the name of Lord Ganesh before his task and fixes it, The stunning deva asks the farmer How he achieved this impossible task?
The farmer replied " You all must have not worshipped Lord Ganesha before you started the journey, that's why you're facing these problems." then the gods realized – In this world everyone takes Ganesha's name first and then does their work, they being gods themselves forgot the ultimate truth! But whatever it was, The farmer tells the gods to now Hail Lord Ganesh and move forward!
Then Devi Lakshmi and Lord Vishnu's Marriage takes place with no problems and Ganesh is there witnessing it too!
This is the reason why we fast on this day when the Lord was himself not stopped to eat anything. The person who does fasts on every Sankashti would be blessed by Lord Ganesha, and he will remove all your problems of yours first!