Vedanta
Vedanta system basically means the conclusion of the Vedas. It is the philosophic heart of Sanatana Dharma/Hinduism. It is the philosophic system that most Hindus subscribe to.
The Vedanta system also has subdivisions or different schools of thought as follows:
Advaitism
Vishistadvaitism
Dwaitism
From times innumerable the acharyas of different sampradayas and different schools of Vedantas have debated and discussed the similarities and differences between these three types of Vedantas in an attempt to arrive at a logical conclusion. This article will give you a slight idea of what these three philosophies are. This article is just the tip of the iceberg of the 3 philosophies.
1) Advaitism
The first division of Vedanta, introduced by Adi Shankaracharya. In order to revive Sanatana Dharma, he had to go to the heart of Hinduism and pull out the Advaita Vedant philosophy which is highly satisfactory in a philosophic sense.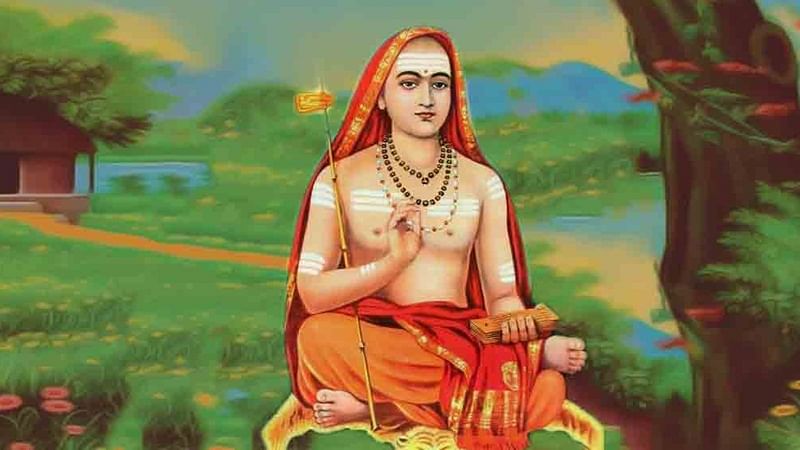 Advaita philosophy basically says that the ultimate reality that we are searching for as God or Brahman and your true nature is strongly intertwined and they are not different. There is only one ultimate reality. Hence is called A-Dwait (not two/nondual). Philosophically it is very sound and it can give a response to serious issues like why there is so much suffering in the universe etc.
Advaita when explained in the simplest form is, the Aatma and Paramatma are one and the same and hence there are no limitations to the Swaroop of Paramatma. We all are Paramatma/Brahma (Aham Brahmasmi).
The below image shall give you a better understanding of this philosophy.
2) Vishistadvaitism
After Adi Shankaracharya, we had another great and wonderful personality of Hinduism called Ramanujacharya. He said very cleverly and correctly that Advaita is floaty stuff and rejected the philosophy which claims Aatma and Paramatma are the same. In a way to polarize the idea of reaching out to spirituality focus on a personality.
He chose the personality of Vishnu. He said to focus on the idea of Vishnu as the ultimate reality and focusing on this super personality it is easier for you to engage with the idea of Spirituality and by doing so you will be able to progress further. The difference between you and Vishnu is not qualitatively but quantitatively. In other words, if Vishnu is the big fire we are like the small spark, which puts limitations on the Swaroop of Parmatma unlike in the case of Advaita. He said recognize yourself as a small part of Vishnu. This helps to make spiritual progress as you don't become arrogant, unlike the Advaita philosophy which equates you to God. This philosophy came to be known as Vishista-Advaita (Qualified Advaita).
The below image shall give you a better understanding of this philosophy.
3) Dwaitism
Then comes the third division of Vedanta which is highly controversial and debatable which is known as Dwaita. It was lastly introduced by a third acharya called Madhavacharya. According to Madhavacharya, every one of us is different and we shall not dare to equate ourselves to God or even a small spark of God. We are altogether a completely different category created by God.
According to this philosophy, there is no unity or similarity in all Aatmas. Every Aatma is a separate entity and nobody can be equated to God at all. Hence it is called Dwaita (Duality). No Aatma is equal to each other. This philosophy is not accepted widely like the other two philosophies and is considered rigid.
The below image shall give you a better understanding of this philosophy.