The nine days of Navratri are for worshiping the nine forms of Goddess Durga. It is one of the grand festivals for the people of the Hindu religion. Sharadiya Navratri is important in the Hindu religion. During this period, Goddess Durga is worshiped in pandals. Garba is performed during Navratri, and Dandiya is played, but do you know what is the relation between Navratri and Garba, why is Garba performed during Navratri, today we are giving you the answers to all your questions here.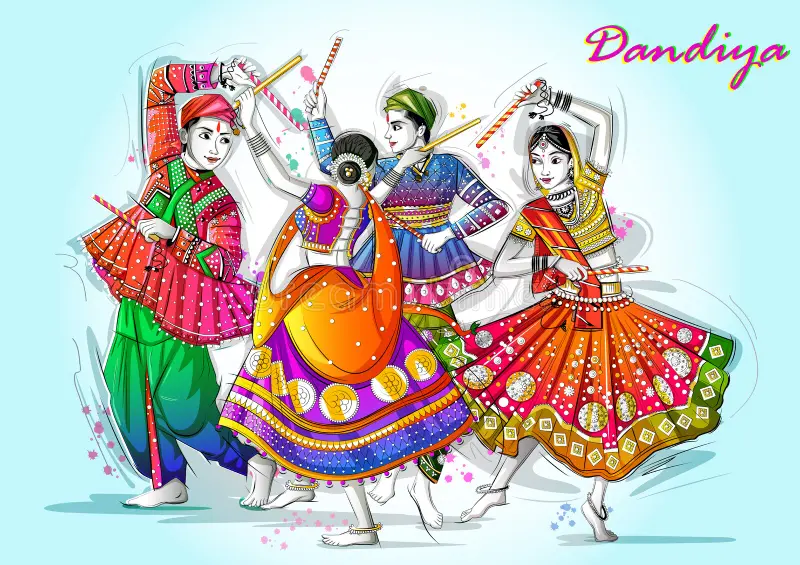 Why is Garba played on Navratri?
In modern times, playing Garba may have become fashionable, but playing Garba in the court of the Mother Goddess has religious significance. It is believed that Mother Ambe killed Mahishasura. After getting freedom from the atrocities of Mahishasura, people danced, this dance is known as Garba. Devotees believe that Maa Ambe likes this dance very much and that is why the tradition of performing Garba with devotion after the installation of Maa Ambe is going on. It is believed that Mother Goddess is pleased with this.
Traditional significance of Garba

Traditionally Garba is performed around an earthen pot (Garbo) with a lamp, called 'Garbha Deep'. It is symbolic. The dancers move in circles around this earthen pot or pitcher, making circular movements with their hands and feet. This gesture symbolizes the cycle of life, which moves from life to death to rebirth. An earthen pot or Garbo is a symbol of the womb.
It is believed that Amba Mata or Ambe Maa is a woman and the protector of the world. She protects her children from the wrath of the outside world and stands up for her children like every mother. The light inside symbolizes the baby growing in the womb. This is an honor for every woman, especially mothers. The womb is also life-giving, where the body is born and takes shape.
What is Dandiya ?
Dandiya dance depicts the war between Maa Durga and Mahishasura. The colorful stick of Dandiya is considered to be the sword of Maa Durga. For this reason, Dandiya is also called sword dance.
Women must roam
It is considered mandatory for women to roam in this circle. This is the first auspicious dance. But apart from this, if you know this dance more deeply then your interest in this dance will increase further. In Garba dance, clap, chutki, khanjari, danda or dandiya and manjira etc. are used to give rhythm or tune. Women dance together in groups. Songs of the Goddess are sung during this period.
History of Garba
Talking about the facts, the history of Garba is about 70 years. This was even before independent India. Garba dance used to be the pride of the states of Gujarat and Rajasthan and even if Garba was performed in any other place, it was only for entertainment and that too by Gujaratis. After independence, when Gujarati people started moving out of their state, this Garba dance tradition also reached other states with them. Today Garba is considered one of the world-famous dances of India. Now it is not a common or ordinary dance, this Garba dance is promoted all over the world.