Harminder Sahib Singh, Punjab

This Gurdwara Harminder Sahib Singh of Amritsar is also known as Sri Darbar Sahib and Golden Temple. This Gurudwara is famous all over the world for being very beautiful. It is also counted among the main sightseeing places of India. According to beliefs, to save this gurudwara, Maharaja Ranjit Singh Ji covered its upper part with gold, hence it was also named the Golden Temple.
Shri Hemkund Sahib, Uttarakhand

Gurudwara Sri Hemkund Sahib is in the Chamoli district of Uttarakhand. This Gurudwara is at an altitude of 4000 meters above sea level. Due to snowfall, it is closed from October to April for the safety of the passengers. Apart from being very beautiful, this Gurudwara is also an example of very good architectural art.
Hazur Sahib Gurudwara, Maharashtra

Hazur Sahib is one of the 5 Takhts of Sikhs. It is situated on the banks of river Godavari in Nanded city of Maharashtra. The Gurudwara located in it is called 'Sach Khand'. The room inside the Gurdwara is called Angitha Sahib. It is believed that Guru Gobind Singh was cremated at this place in 1708. This Gurudwara was built between 1832-1837 after the order of Maharaja Ranjit Singh.
Paonta Sahib, Himachal Pradesh

The Paonta Sahib Gurdwara is dedicated to the Tenth Guru Sri Guru Gobind Singh Ji. It is located in the Sirmour district of Himachal Pradesh. Guru Gobind Singh Ji spent four years of his life at this place and composed the Dasam Granth at this place. The gurudwara has a museum, which displays the pen used by the Guru and the weapons of his time.
Sis Ganj Sahib, Delhi

This is the oldest and most historical Gurudwara of Delhi. It is dedicated to Guru Tegh Bahadur and his followers. It was at this place that Guru Tegh Bahadur was sentenced to death when he refused the proposal of Mughal Emperor Aurangzeb to convert to Islam. This Gurudwara was built in 1930, a trunk is still kept at this place, from which Guruji was put to death.
Fatehgarh Sahib, Punjab

It is located in the Fatehgarh district of Punjab. It is believed that in the year 1704, Sahibzada Fateh Singh and Sahibzada Zorawar Singh were crucified alive in the wall here on the orders of Faujdar Wazir Khan. This Gurudwara was built in memory of his martyrdom. The main feature of the Gurdwara is the Sikh architecture with white stone structures and golden domes.
Takht Sri Damdama Sahib, Punjab

Damdama means 'breath or resting place'. Gurudwara Sri Damdama Sahib is one of the five Takhts of the Sikhs. It is located in Talwandi Sabo village, 28 km southeast of Bathinda, Punjab. Guru Gobind Singh Ji stayed here after fighting against the Mughal atrocities. Because of this, it is also known as 'Guru ki Kashi'.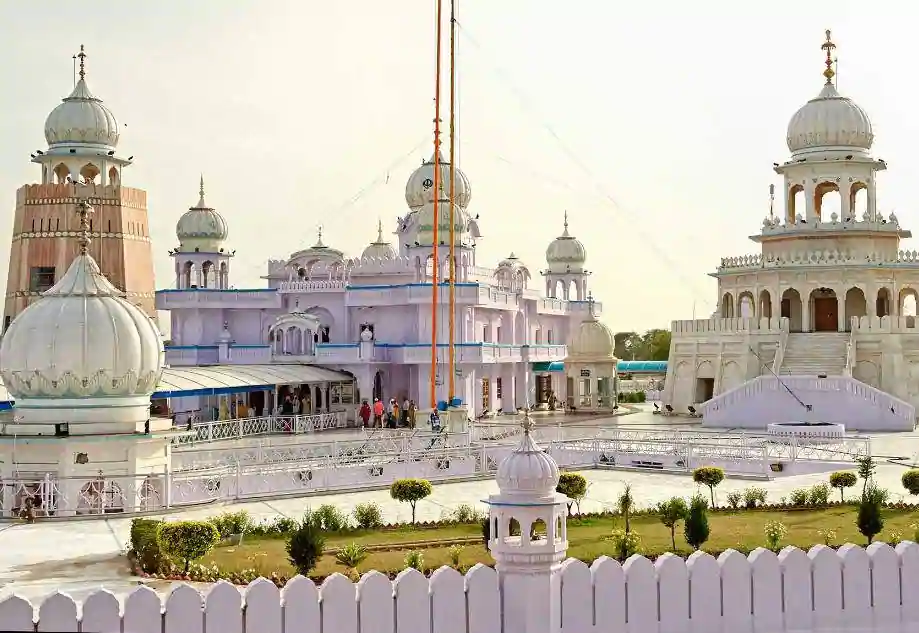 Manikaran Sahib, Himachal Pradesh

Gurudwara Manikaran Sahib is situated amidst the mountains of Manali and hence the view from here is very beautiful. It is said that this is the first place where Guru Nanak Dev Ji meditated during his travels. The pool on which this Gurudwara is built, on the other end of the same pool is a very famous temple of Lord Shiva. For this reason, this place is considered even more special.
Sri Keshgarh Sahib, Punjab

Gurudwara Sri Keshghar Sahib is in the city of Anandpur in Punjab. The city of Anandpur is said to have been founded by Tegh Bahadur, the 9th Guru of the Sikhs. Also, this Gurudwara is one of the special 5 Takhts of Sikhism. For these reasons, this gurudwara is considered very special.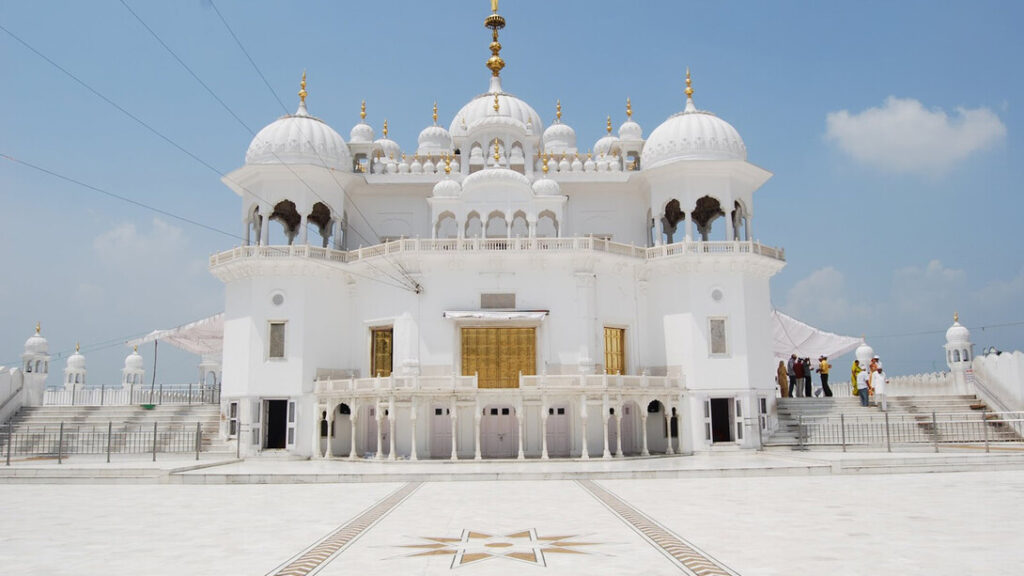 Bangla Sahib, Delhi

The present site of Gurdwara Bangla Sahib, located in central Delhi, was earlier owned by Raja Jai Singh, which was later converted into a Gurdwara in memory of Guru Harkishan Ji. In the early days, it was called Jaisinghpura Palace, which later came to be known as Bangla Sahib.