When some of us hear about dragons, a big creature that spits out fire comes to our minds. They are shown and depicted to us like that. When they are described by the experts. They are living creatures of nightmares for any players that are foolish to challenge others who are not even prepared in winning. We must have seen many cartoons and movies about dragons, and the know-how they look. By their features and size, we know how fierce they are in many senses. They can't be defeated by us that easily.
So here are lists of a few dragons that are powerful and dangerous:
Dragon Arauthator
The old name for this dragon is Old White Death. Even in history, he is a dangerous creature, he is the natural element that is in the Sea Of Ice. When we talk about his past, they are very tragic and have a very prickly attitude, whenever it comes to spell-casters. He dedicated his life to taking revenge, as his entire ancestors were killed by his enemy Tulrun. Finally, he took his revenge against both Tulrun and even humans.
Dragotta
When we compare it with other dreadful dragons, this stands as the pinnacle of another dragon that is not dead. Dragotta was one of the partners of an evil dragon named Tiamat.
Dragon Deathwing
Deathwing is known as the World of Warcraft. This dragon is known to be the destroyer of one of the 5 dragon aspects of the World of Wildcraft and they are the leader of the black dragon flight. When Death-wing had made his arrival on the earth it was through earthquakes, volcanoes, and major floods. The whole part of the world ended underwater and volcanic eruptions were ripped off permanently. His intention and purposes can never be stopped. Other than these powers, he had control over the land including lava and magma and has the temperature that can withstand temperatures that are present inside the volcano.
Ancient Silver Dragon
These dragons are known to be the most social and friendly dragons and are also the second most powerful good-aligned dragons of all times. Most of the dragons have the power of changing their forms to metallic dragons and also they are meant to form great relationships with those who were not friends with those in human forms.
Ancient Blue Dragons
This dragon is one of the most strongest and dangerous dragons in chromatic form. Ancient Blue Dragons are the power of lightning breath, and most commonly appear as a lawful evil. They are a source of arrogance with a dramatic understanding. They are highly prideful in seeking provocation in their superiority on adventures that comes in contact with them, whether it be dragons or other types of humans.
Ancient Bronze Dragons
They are both powerful and also good creature that helps in toting both lightning breath and repulsive breath. They are also capable of displacing their foes sixty feet away. Despite them being good, they loathe injustice and also have a great interest in warfare, that they opt for entering a war on occasional times and siding against tyranny and the unjust.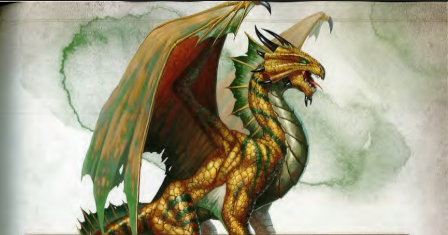 Well, these were some as there are many, where the above mentioned are the strongest among the many. Even though they are not real. We can see them and also know that they are dangerous and are having the mind to destroy every creature and people that are present around them. While some of them are friendly when one knows how to take care of and how to communicate with them. As told in the animated movie- ' How to Train your Dragon'. This movie shows how to tame them by being them in your way with love, which cannot be done in reality. We all know that they don't even exist even now, and are just a reality.