Nowadays, the statue of Laddu Gopal, the child form of Lord Shri Krishna, will be found in most people's homes. People take care of Laddugopal like a small child. People feed Laddugopal, dress him in new clothes, as well as put him to bed. Takes full care of their living and food. In summer, fans are arranged for them and warm clothes and quilts are arranged for them in winter. Apart from this, the devotion of the people is so much that some people take their Laddugopal with them everywhere.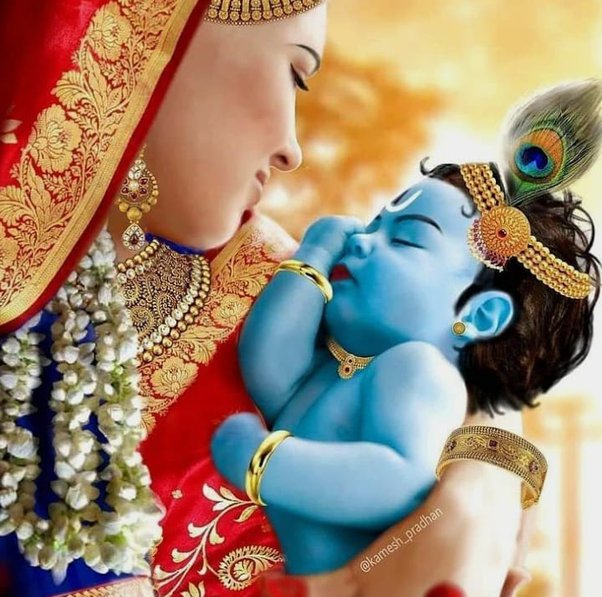 How to worship Laddu Gopal ?

After bringing Laddugopal home, special care has to be taken of him. He has to bathe in the morning like a small child. Some people bathe with honey and milk and some bathe with sandalwood or panchamrit. You can use both things. It is necessary to worship Laddugopal according to the prayer time. Due to this, his grace remains forever.
Do service like a child

It is very important to take care of Laddugopal after bringing it home. Many people are not able to take care of them properly after bringing them home. By doing this they get angry. After bathing Laddugopal with honey milk or sandalwood in the morning, he is wiped with a clean cloth. After that, they are dressed in clean and nice clothes. Also with jewellery called Shringar. After all this, a three-time meal is prepared for Laddugopal. Satvik food is prepared for Laddugopal. At the same time, they are fed fruits, butter, milk, and nuts. Food should never be kept with them for a long time. After some time it has to be removed and distributed in the form of Prasad in the whole family.
Offer food to Laddu Gopal first

In the summer season, special care has to be taken of Laddugopal. A separate fan should also be arranged for them so that they can feel cool air all the time. Bed arrangement is necessary for Laddu Gopal. They must have a bed and mattress, pillow, and a sheet to cover. If you bring anything into the house, first offer it to Laddu Gopal. He is fond of 56 Bhog. Like a child you can feed him chocolate and every sweet. Offer him food without onion and garlic.
Don't leave Laddu Gopal alone at home

Just as we never leave any family member alone, in the same way, we should never leave Laddu Gopal alone. Take them with you wherever you go. If you cannot take them, then request him and pray we are going out outside for sometime, we will be back soon. In this way his boon will always be with us. The rule of serving Laddu Gopal should not be broken. According to religious beliefs, worship is done in the house where Laddu Gopal is served. The members there do not face any kind of crisis and the grace of Laddu Gopal remains.